The children of the Foundation
Over the past 23 years the Foundation has developed seven Sherpa cultural projects in the valleys of Everest, Solu Khumbu and Makalu (renovation of mills, chörtens and monasteries). Most importantly, it helped to fully educate 38 orphaned children whose fathers have died on Himalayan expeditions.
In 2019, we still support the education of 18 students (including two new ones).
The seniors at Little Angels' College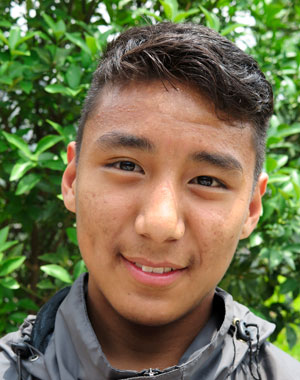 Mingma Temba,
class 11, Hotel Management. He is a boarder and had a good score on the SEE exam, against all odds.

Tenzing Jangbu,
class 11, Hotel Management. He must prove himself in class 11 and 12.

Pasang Phuti,
class 11, Business. She is interested in banking and would like to do a Bachelor.