The children of the Fondation
Over the past 23 years the Foundation has developed seven Sherpa cultural projects in the valleys of Everest, Solu Khumbu and Makalu (renovation of mills, chörtens and monasteries). Most importantly, it helped to fully educate 38 orphaned children whose fathers have died on Himalayan expeditions.
In 2019, we still support the education of 18 students (including two new ones).
The juniors at HIMS school (Himalayan International Model School)

Pemba Chhetan,
class 3. He enjoys studying Nepali and the arts.

Tashi Tshering,
class 5. He has good results, especially in social studies, math, and English.

Ang Sumba,
class 7. He has average results but likes math and computer science.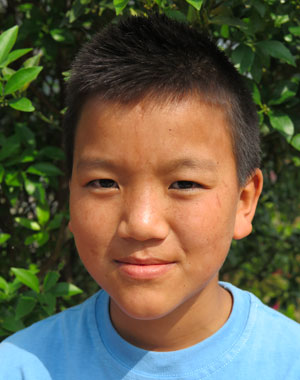 Ang Ngima,
class 8. He has good results, especially in Nepali, math and physical education.

Yonden Dolma,
class 9. Very good student, especially in math, science and computer science.

Pasang Gyalzen,
class 10. We are waiting for his results on the SEE exam.

Pasang Nuru
finished grade 12. He is pursuing short professional trekking training at NATHM.